Free office space at Serdika Offices 280 sq.m.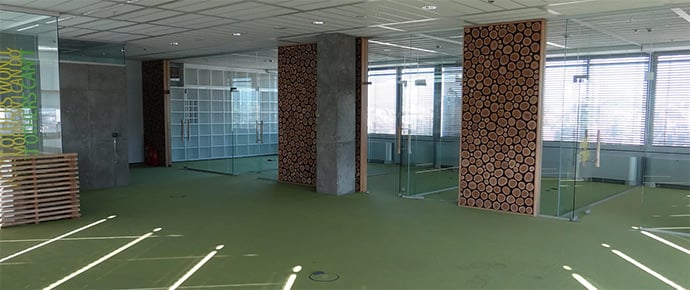 January 19, 2021
Ready for use accommodation now available.
280 sq.m. ready for use office space is available now. The unit is situated on 9th floor with beautiful Vitosha Mountain view. High quality natural materials are used. The premises is organized as follows:
Kitchen with big dining area;
Open space for 8 to 16 working stations depending on the new requirements;
5 separate cabinets/working places for 1 to 4 people or conference rooms;
Toilet and bathroom;
Storage/Server room.
Serdika offices has Platinum DGNB certificate for sustainable building. All tenants have quick access by car or public transportation, 1 600 parking spaces and more than 210 stores are at their disposal.