BalREc November 11, 2020 The Future of Office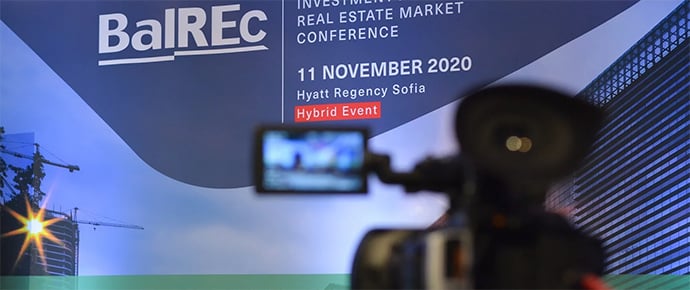 November 11, 2020
Discussing the future of offices and workspace as an ecosystem.
Leading experts from the real estate and IT sectors discussed the future of the office and workspace as an ecosystem. The main trends and needs in the context of the ever-changing environment, were analyzed during the biggest real estate and investment conference in Bulgaria - BalREc on November 11, 2020.
"Currently we are doing crisis management as the crysis is not over yet. In such uncertain times, very often short-term decisions are made with the idea of ??saving business and organization." said Mr. Anton Slavtchev Managing Director of Slavtchev Consulting. He also added that:
"The business community is still too committed to solve the current problem and cannot see clearly the future of the work process. One thing is for sure, though, that tomorrow the phrase "I'm going to work" is a thing of the past. The office is no longer the only place where the work process takes place."
You can watch the office panel and our retrospective about the development of the office here.