We offer an end-to-end transactional service
We provide brokerage services to tenants and landlords, sellers and buyers of commercial premises.
Our brokerage professionals are able to help you find the right property, the right tenant, and make sure you get the most out of your asset.
We use our expertise to meet the specific needs of each of our clients. By working collaboratively throughout the entire process we guarantee measurable results.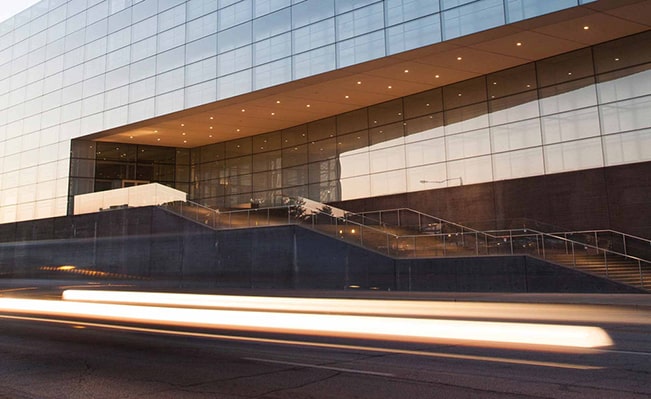 템플렛을 가공하고 있는 동안 과실은 일어났다.
Java method "com.avisonyoung.portal.ui.contactlist.service.ContactListServiceUtil.getContactListDisplayFromAssetEntry(com.liferay.asset.kernel.model.AssetEntry, com.liferay.portal.kernel.theme.ThemeDisplay, javax.portlet.RenderRequest, javax.portlet.RenderResponse)" threw an exception when invoked on com.avisonyoung.portal.ui.contactlist.service.ContactListServiceUtil object "com.avisonyoung.portal.ui.contactlist.service.ContactListServiceUtil@46e99567"; see cause exception in the Java stack trace.

----
FTL stack trace ("~" means nesting-related):
	- Failed at: #assign contactListDisplay = contactL...  [in template "20302#20342#81179307" at line 5, column 3]
----
1

<#assign contactListServiceUtil = serviceLocator.findService("com.avisonyoung.portal.ui.contactlist.service.ContactListServiceUtil")> 
2

<#assign localeEn = localeUtil.fromLanguageId("en_US")> 
3

 
4

<#list entries as entry> 
5

  <#assign contactListDisplay = contactListServiceUtil.getContactListDisplayFromAssetEntry(entry, themeDisplay, renderRequest, renderResponse)> 
6

 
7

  <!-- Display Title --> 
8

  <div class="list-title"> 
9

    <h2 class="ay-service-lts-title">${contactListDisplay.getDisplayTitle()}</h2> 
10

  </div> 
11

 
12

  <!-- Display Edit Link if User has permissions --> 
13

  <#if entry.getAssetRenderer().hasEditPermission(permissionChecker)> 
14

    <#assign portletId = themeDisplay.getPortletDisplay().getId()> 
15

    <#assign portletIdNum = portletId?split("_")[0]> 
16

    <#assign portletName = themeDisplay.getPortletDisplay().getPortletName()> 
17

    <#assign plid = getterUtil.getLong(themeDisplay.getPlid())> 
18

 
19

    <#assign 
20

      portletURL = portletURLFactory.create(renderRequest, portletName, plid, "RENDER_PHASE"), 
21

      windowState = windowStateFactory.getWindowState("MAXIMIZED"), 
22

      assetRenderer = entry.getAssetRenderer() 
23

    > 
24

 
25

    <!-- Create edit URL --> 
26

    <#assign editURL = entry.getAssetRenderer().getURLEdit(renderRequest, renderResponse, windowState, portletURL)> 
27

    <#if assetRenderer.hasEditPermission(permissionChecker)> 
28

      <div class="ay-asset-edit-container lfr-meta-actions"> 
29

        <a href='${editURL}' data-title='Edit ${entry.getTitle(locale)}' 
30

           class='ay-news-card-edit-link asset-edit-link'> 
31

          Edit this List of Contacts 
32

        </a> 
33

      </div> 
34

    </#if> 
35

 
36

    <style> 
37

      .ay-asset-edit-container { 
38

        margin-bottom: 2.4rem; 
39

      } 
40

 
41

      .ay-news-card-edit-link.asset-edit-link { 
42

        float: left; 
43

      } 
44

    </style> 
45

 
46

  </#if> 
47

 
48

  <!-- Loop over list of items and display results --> 
49

  <div class="ay-lts-key-professionals-wrap"> 
50

    <#list contactListDisplay.getContacts() as contact> 
51

      <div class="ay-lts-media-block ay-lts-text-right ay-lts-key-professionals-item"> 
52

        <div class="ay-lts-media-block-content"> 
53

          <h3> 
54

            <a href="${contact.getPreferredLinkUri()}" target="_blank"> 
55

              ${contact.getFullName()} 
56

            </a> 
57

          </h3> 
58

          <ul class=""> 
59

            <li> 
60

              <ul class="bold"> 
61

                <#list contact.getJobTitles() as jobTitle> 
62

                  <li>${jobTitle.getTitle()}</li> 
63

                </#list> 
64

              </ul> 
65

            </li> 
66

            <li> 
67

              <ul class=""> 
68

                <#list contact.getProfessionalSpecialties() as specialty> 
69

                  <li>${specialty.getTitle()}</li> 
70

                </#list> 
71

              </ul> 
72

            </li> 
73

          </ul> 
74

          <a href="mailto:${contact.getEmailAddress()}" class="ay-lts-email-phone-link"> 
75

              ${contact.getEmailAddress()} 
76

          </a> 
77

          <div class="ay-lts-media-block-phone-links"> 
78

            <!-- if phone number is not to be shown an empty div needs to be in it's place to ensure open link is on the right --> 
79

            <a href="tel:${contact.getPhoneNumber()}" class="ay-lts-email-phone-link"> 
80

                ${contact.getPhoneNumber()} 
81

            </a> 
82

          </div> 
83

        </div> 
84

        <figure class="ay-lts-media-block-media"> 
85

            <#assign imgThumb = contact.getThumbnailImageUri()> 
86

          <img src="${imgThumb}" alt=""> 
87

        </figure> 
88

      </div> 
89

    </#list> 
90

  </div> 
91

</#list>