Profil de la société
Avison Young crée de la valeur économique, sociale et environnementale en tant que conseiller immobilier mondial, propulsé par les gens.
Chez Avison Young, nous croyons en la création d'un impact positif partout où nous allons.
L'immobilier commercial a un rôle vital à jouer pour créer des lieux de travail sains et productifs pour les employés, des villes qui sont des centres de prospérité pour ses citoyens et des espaces et lieux construits qui créent un avantage net pour l'économie, l'environnement et la communauté.
Notre équipe agile et agile possède une vision globale, une expertise du marché local et un accès à certaines des technologies les plus intelligentes du secteur de l'immobilier commercial - le tout prêt à travailler pour créer votre avantage concurrentiel. En tant qu'entreprise privée, vous collaborerez avec un partenaire responsabilisé qui s'investit autant que vous dans votre réussite.
En savoir plus sur nos services
Key stats
5,000
real estate professionals
225 msf
under property management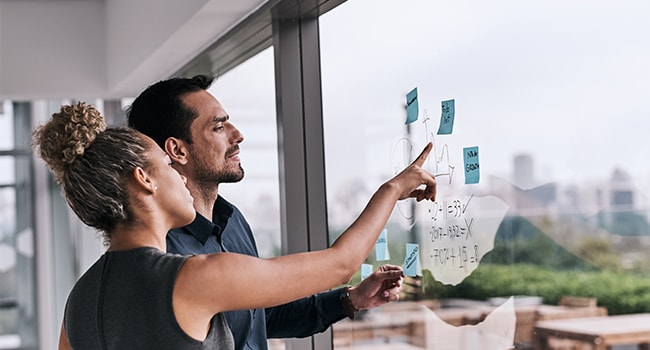 Our Vision, Our Difference
Aug 6, 2018
Today more than ever, anyone engaged in real estate needs data, technology and consultative solutions to achieve their unique, rapidly transforming goals. Harness the collective intelligence of a company powered by its people.
Avison Young's purpose
Aug 6, 2018
At Avison Young, we're driven by a common purpose to create real economic, social and environmental value, powered by people.
Solutions and advantage to succeed
All the services you expect combined with the human capital you need to achieve your goals.
For investors
Reaching the goals important to you and appreciating what you value. Informed perspectives on value creation across your portfolio and in every location. An owner's mindset focused on driving your properties' performance for long-term economic and environmental sustainability. The opportunity for your asset to positively impact the community around you – attracting great tenants, improving local amenities and engagement, supporting local employment.
For occupiers
Making your space a key to achieving your most strategic goals for cost management, productivity, health and wellbeing and more. Unique focus on creating great environments for people to thrive as they work, shop and live. Space optimization that drives business goals. Aligned solutions that span planning, brokerage and property management. Needs that are anticipated and expertly managed.
What you always get from us
A proactive partner invested in your success. The right mix of around-the-corner knowledge and multi-national expertise. Teams backed by the best intelligence technology. A long view of our relationship where your interests come first.